Bosch dishwashers are popular kitchen appliances in the mid to high-end price range.
With elegant finishes and efficient operation capabilities, these devices are workhorses that are both reliable and durable.
But where are these dishwashers made?
Location of Bosch Dishwasher Manufacturing Facilities
Bosch dishwasher manufacturing units are closely linked to the demand market.
Since the bulk of demand for these dishwashers is in North America, most Bosch dishwashers are made in North Carolina in the United States. However, they also have a premium line of Benchmark dishwashers. These are manufactured in factories in Germany.
To meet the global demand for Bosch dishwashers in other continents, Bosch has a few other manufacturing units in different parts of the world.
Main Locations Where Bosch Dishwashers Are Manufactured
Robert Bosch is a German-based tech giant with a global presence.
The main company headquarters are in Gerlingen, Germany.
The company has a wide range of engineering and technology products, and dishwashers are one of the popular appliances in their line of household appliances.
Although Bosch is a German conglomerate, the demand for their appliances is higher in America than in Europe.
So the major bulk of their production of household appliances happens in the USA.
Bosch has 125 factories spread over 60 countries in the world.
Bosch has 21 factories in North America.
Most of their dishwashers are made in their factory in New Bern, North Carolina.
Meanwhile, specialty dishwashers belonging to the Benchmark series are all manufactured in Germany.
Besides the manufacturing units in Germany and North America, Bosch also has a dishwasher manufacturing factory in Turkey.
Furthermore, Bosch has a collaboration with Siemens, and together they produce various household appliances, including dishwashers for the global market.
This subsidiary unit of Bosch is called BSH or Bosch and Siemens Hausgerate, and it functions in different locations around the world.
Let's have a quick look at the different locations where Bosch manufacturing units are located.
1. The USA
Bosch's headquarters in the USA is in Farmington Hills, Michigan.
Apart from this main location, they have 21 factories in other parts of North America.
The company predominantly produces most of its household appliances, including dishwashers, in North Carolina.
Bosch factories and distribution facilities are in the following places:
Mt. Prospect, Illinois,
Hoffmann Estates, Illinois,
Broadview, Illinois,
Kentwood, Michigan,
Warren, Michigan,
Owatonna, Minnesota,
Waltham, Massachusetts,
Clarksville, Tennessee,
Anderson, South Carolina,
Charleston, South Carolina.
The manufacturing of Bosch dishwashers mainly happens in New Bern, NC.
This site employs nearly 2000 employees. All the international units of Bosch dishwashers are built here.
The company also has research centers in Cambridge, Massachusetts, California, Pittsburgh, Pennsylvania, and Sunnyvale.
Recommended Further Reading:
2. Germany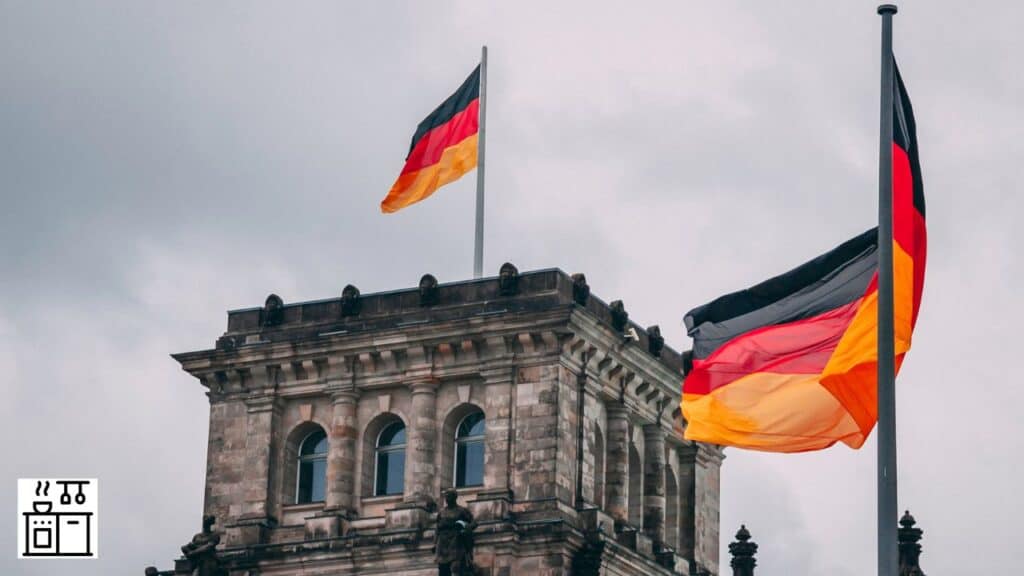 Bosch has a factory in Neuberg an der Donau in Germany.
Since its establishment in 1960, this site has focused on producing fuel pumps and food processors.
However, they shifted focus in 1976 to dishwashers for global customers.
The first automatic Bosch dishwasher was built at this location.
Even today, it remains one of the biggest and most modern dishwasher production plants in the world.
It has 7 parallel assembly lines, and most of the activities at this plant are automated and carried out by robots.
This facility also has an onsite-technology center. This facility was started in 2015 for the research and development of innovative, eco-friendly dishwashers.
Top-of-the-line Bosch dishwashers are manufactured here.
These dishwashers have set the benchmark for resource efficiency and sustainability.
They are also renowned for their advanced technology, like the Zeolite drying technology, that delivers superior drying results while using minimum electricity.
Bosch in Germany produces more than 1500 different dishwasher models that meet strict quality standards and offer superior cleaning capabilities.
These innovative products are of high-quality than their regular models.
This location has also introduced various innovative products and has many patents to its name.
It's responsible for bringing out the quietest dishwasher, the VarioSpeed Plus functionality, and smart dishwashers.
This Bosch factory location also happens to be Europe's largest manufacturer of dishwashers, having built over 60 million devices till now.
Bosch dishwashers made in Germany have innovative features like quieter operation and foldable racks that are missing in dishwashers made in the USA.
3. Europe
Bosch manufactures its appliances region by region, which is why they have over 60 manufacturing units all over the world.
Most of their manufacturing in Europe happens in Germany.
However, there are factories and assembly units in some other countries of Europe as well, like:
Greece,
Serbia,
The Czech Republic, and
Spain.
In Europe, Bosch and Siemens produce dishwashers together under the BSH brand label.
Since 2001, BSH has been operating a big dishwasher manufacturing unit in Lodz, Poland.
Another unit was also set up in Turkey in 2006 when Bosch acquired a well-known home appliances company and established its dishwasher production line.
The dishwasher units produced in these plants in Poland and Turkey serve the demand for appliances in Europe and Asia.
Fully-assembled units from these manufacturing units are shipped to the demand location.
4. Asia
There is a growing market for Bosch home appliances in different countries of Asia.
Most of the manufacturing units are in Taiwan, China, and Malaysia.
However, not all the units here have dishwasher manufacturing facilities.
They are mostly focused on producing rotary tools, laser leveling tools, oscillating tools, and accessories for power tools.
In 2001, Bosch established BHST Washing Appliances Ltd. in Kabinburi, Thailand.
This was a joint venture with the Hitachi group. This unit also produces dishwashers for the South-Asian market.
More recently, in 2015, BSH laid the foundation for a dishwasher manufacturing unit in China.
This first Chinese BSH dishwasher factory will be in Chuzhou.
The increased demand for dishwashers in China will be met by this unit and will eliminate the complexity and associated charges of importing Bosch dishwashers from other manufacturing plants into the country.
Before this plant began functioning, the demand for dishwashers in the Asian market was met by importing units from America and Germany.
5. India
The demand for Bosch dishwashers is high in the Indian market.
These dishwashers are placed in the premier and luxury segment of the Indian market.
Nevertheless, the demand has increased manifold, especially during and after the pandemic.
Bosch also has factory units in various locations in India and employs a large workforce here.
However, these units produce appliances and parts for the automotive industry, not dishwashers.
All the dishwashers for the Indian market are imported from Turkey.
Fully-assembled dishwashers in all categories are directly shipped from Turkey to the demand location in India.
Interesting Further Reading: How Long Do Bosch Dishwashers Run?
6. Turkey
Bosch has been manufacturing in Turkey for over fifty years now.
They began their operations in 1972 in Bursa, an industrial area located in the West of Turkey.
However, their dishwasher manufacturing unit was set up much later.
Bosch took over PEG Profilo, a well-known household appliances manufacturing company, in 1995.
Their manufacturing plant is in Çerkezköy.
Since the takeover, the company has been producing household appliances, including dishwashers.
The new facility upgrade also includes a research unit besides a fully-equipped dishwasher manufacturing plant.